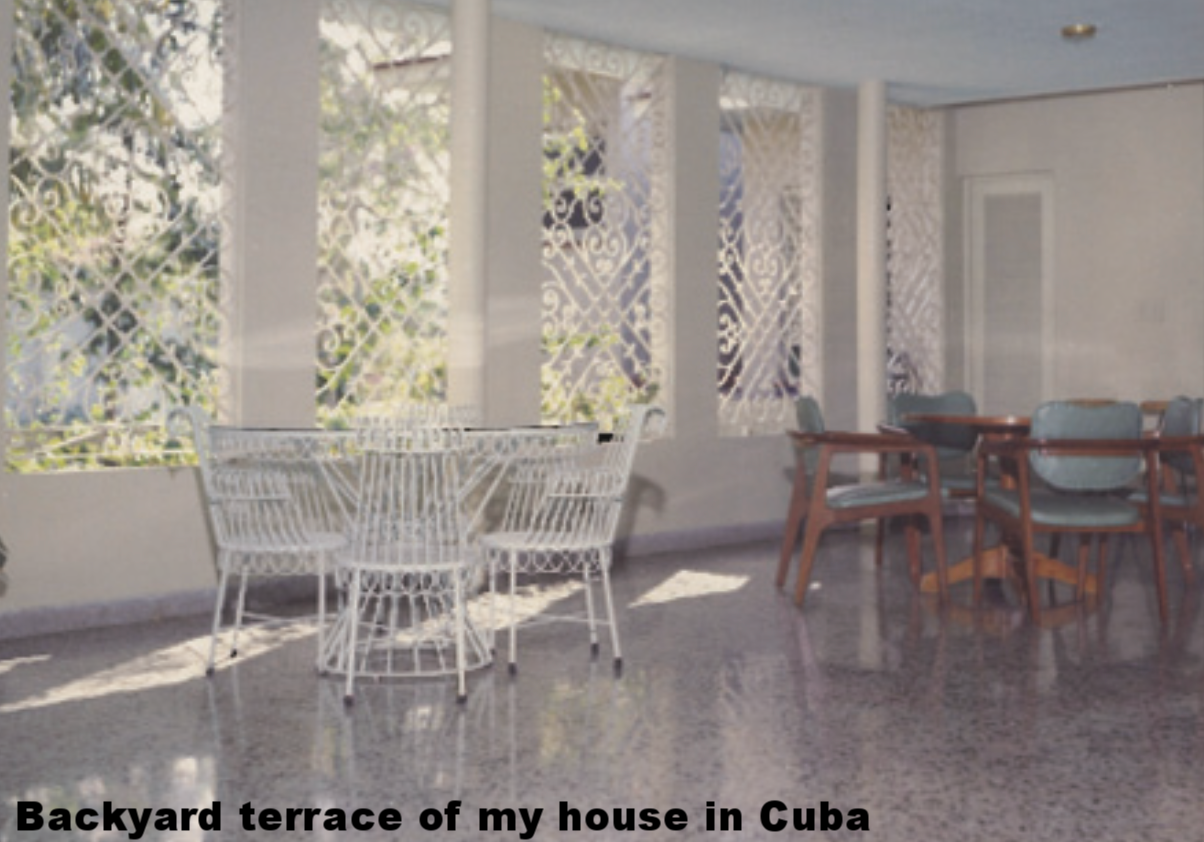 SHELTON & STEWART REALTORS
Although most of you will recognize me for my 35+ years in high end real estate in Miami and being one of the owners of Shelton and Stewart Realtors, cooking for me is what helps me destress. I love grocery shopping and cooking...a much better alternative to taking Aspirin! My neighbors and friends love my cooking too...just ask them.
About Teresita Shelton
Teresita Shelton was born In Havana, Cuba in 1940 of Irish and Scottish ancestors. She attended the University of Villanova in Havana and received an Associate Degree in Business. In 1961 she came to Miami as a newlywed to join her father and two sisters, Georgina "Yoyi" and Susana who had arrived a couple of months earlier fleeing the Communist Revolution in Cuba.
Her passion is cooking. She had been cooking for her family since her mentor in the kitchen, Caridad, the family cook, remained behind in Cuba. That passion is now 53 years old and still growing. Cooking for her siblings and parents first, then for her kids and husband, later for her kids and her friends and now for her grand kids is where she finds the peace and what relieves her from the stress of her Real Estate business.
Her book is dedicated to Caridad, the live- in- cook that during the 20 years she lived in Cuba 1940-1961 cooked for her family. Teresita loved the way she cooked and learned from her. After arriving in Miami, she kept learning from Nitza Villapol. Everyone that left Cuba at that time had in their suitcase Nitza's book. She never met her but the book is also dedicated to her.
Shelton and Stewart Realtors located in the heart of South Miami is an exclusive real estate boutique specializing in residential and commercial properties throughout South Florida. The company was founded in 2009 by Teresita Shelton, Consuelo Stewart and Tere Shelton Bernace which collectively have over 70 years of experience in the South Florida market. Over 100 licensed South Florida real estate agents provide wide market coverage and knowledge for buyers and sellers of residential and commercial properties.
My office is located at 6301 Sunset Drive Suite 202, South Miami, FL, 33143. My e-mail is tshelton@sheltonandstewart.com. For more information, click here.
I love my website and i owe it to Carla. It was a pleasure working with her and it was a dream come true. Use her services before she becomes really famous and expensive! Thank you Carla.
Love, Teresita